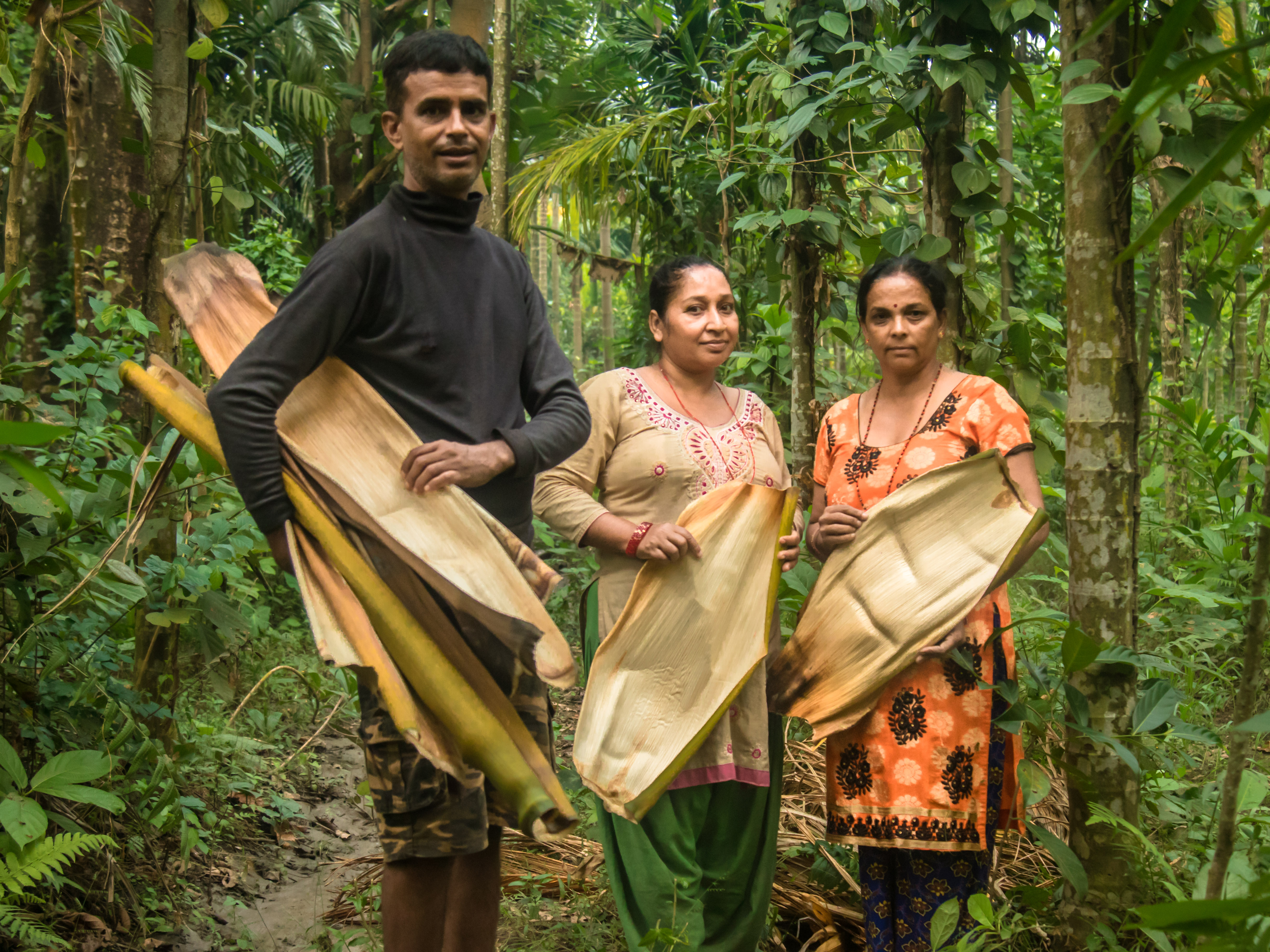 How We Started
"Transforming Cultural Evolution to Environmental Revolution"
Leaf Plus thus is a socio-economic enterprise that is aimed with having impactful contribution on environment & society by producing and promoting areca leaf products manufactured with direct engagement of women, marginalized & farmer groups in the production chain. We assure you of our products being produced with sustainable resource (made from fallen leaves – 100% natural) through Eco friendly process (no chemicals or additives used) and make sure it is acceptable to Earth when disposed (biodegradable & compostable). Using leaf plates has always been a part of Nepalese Hindu culture. On every religious & cultural ceremonies or temple offerings, the leaf made plates and bowls are used as they are considered holy. Whenever some ceremonies are scheduled at someone's home, women from neighboring &relatives visit the place and they knit the plates together. Such plates are used for worshipping as well as serving food to the guests in ceremonies. However leaving the glorious culture behind, the plastic disposables are gradually getting its space as those plates aren't very tough, leakage proof & reliable. One a very informal conversation between three high school alumni at a local Momo Shop just out of their high school while enjoying the delicious momo served on such leaf plates, the idea of making those plates better, reliable & leakage proof provoked them towards forming a company aimed at providing better ecofriendly solution. Leaf Plus was born.
Unique Features of Areca Plates
Can be used to microwave food or to use in an oven
Can hold liquids both hot and cold
Completely renewable as are made from leaves that are wasted anyway.
Easily compostable
Strength, Rigidity and Aesthetic Value
We have made our quality standards match the international specifications with optimized Manufacturing process and well trained operators. Our manufacturing company is dedicated to providing best of products with best of optimization, meeting the standard environmental conservational values and norms as well.
Read More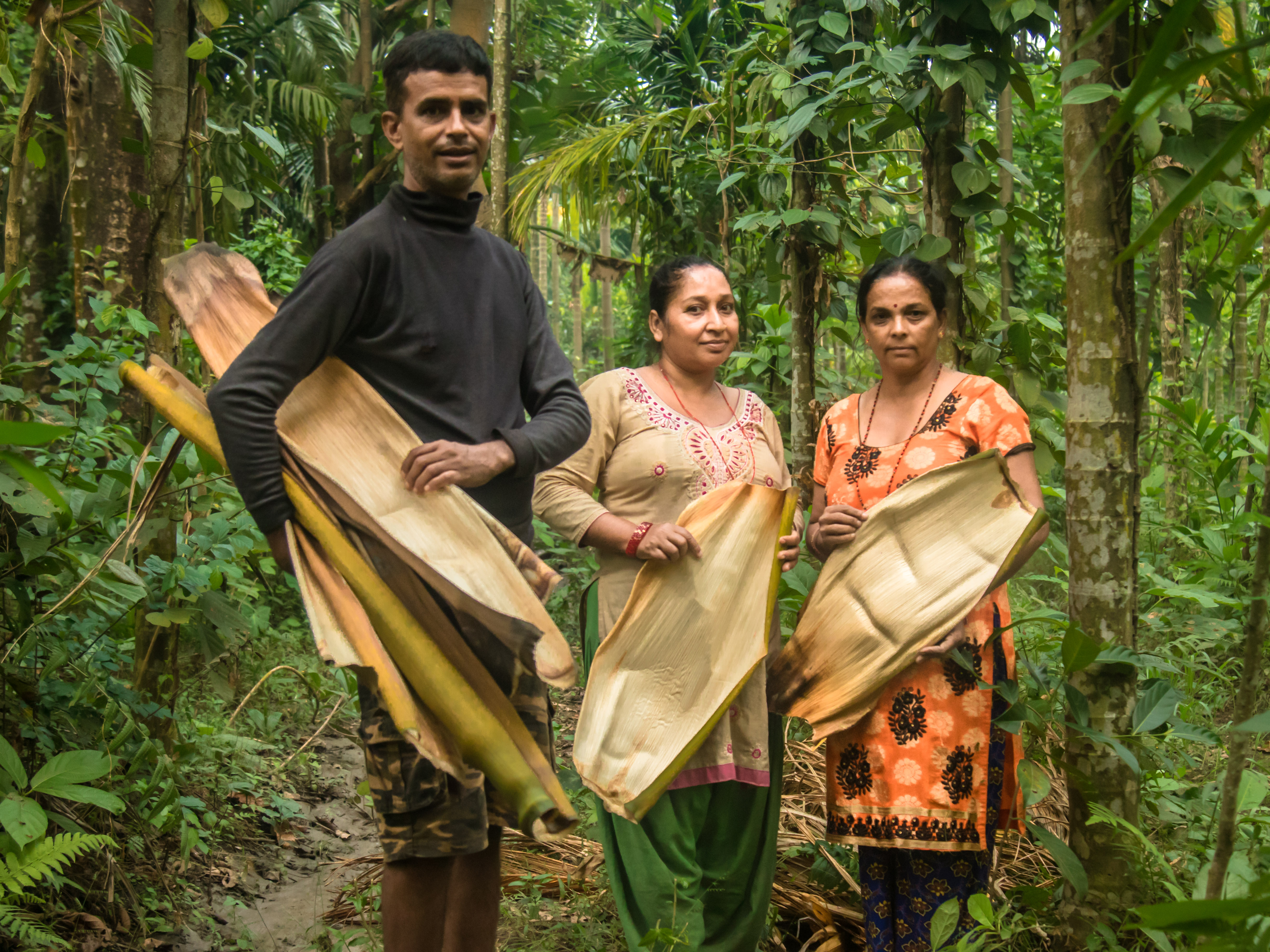 Advantages/Benefits of Areca Leaf Plates
Completely Biodegradable
Lightweight but strong and rigid
Water resistant and Fungus proof
Suitable for all kinds of food hot, cold, liquid or semi-solid
No any chemicals or harmful toxins used.
Perfect blend of technology with nature and traditional norms.
These thus produced areca plates can be used in weddings, parties,religious functions, as decorating material, during travel, get together, restaurants, coffee shops and picnics as well.
Read More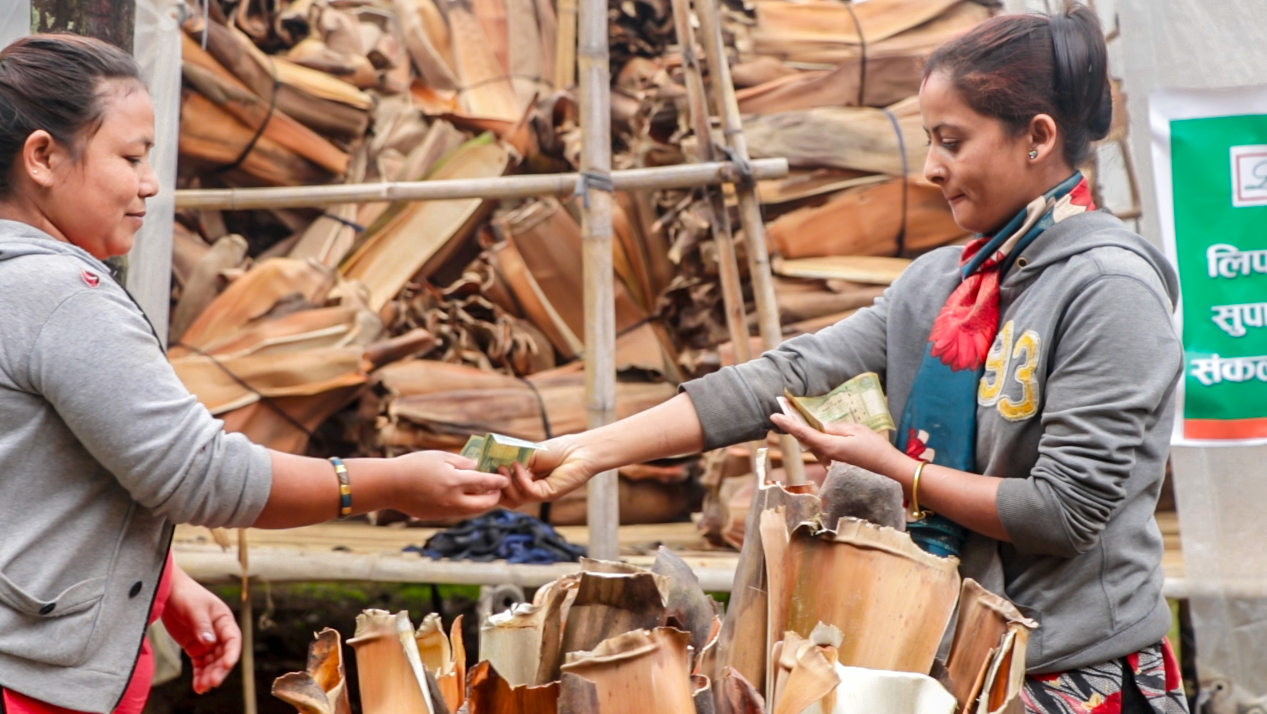 Our Vision
"Enterprise Creating Entrepreneurs"
Bringing a small Initiative from the Land of Himalayas, we want to minimize the generation of plastic wastes to keep our world healthier. Our mission incorporates a socioeconomic model i.e. we want the society & communities march together towards both economic prosperity as well as taking leap towards social & environmental causes. Areca Leaf Plates is where we began our first step of miles journey. Areca Leaf plates production, has now been an additional source of income to the farmers, once used to be agricultural waste, areca leaves are now getting economic value. Besides leaving economic impact on the lives of farmers, areca leaf plates can generously contribute towards reduction in the use of plastic plates and bowls. We have been supporting farmer groups, women groups & youths to grow them as Leaf Entrepreneurs (Collecting & Selling Leaves). In addition we are emphasizing women power in leaf plate's production, which shall help to empower women. We are now at the very beginning, wherein our project in full phase shall generate as much as fifteen hundred direct employment opportunities as well as 1500 independent leaf entrepreneurs; the majority of which shall be women, in addition increase income status of thousands of farmers and shall replace at least Sixty Million Plastic Plates & bowls consumption every year.